All of our ice cream are handcrafted and embodies our beliefs for service excellence.
With our premium birthday cakes, you can be sure that you will have the best celebration at your life.
Contact us today at 90688178 or 96284892 to find out more about our product offerings and corporate advertising opportunities.
Scoopz is well-known for our fruit flavored ice-cream . We believe in providing a platform for fruit lovers to enjoy scoops of premium ice cream.

Founded in 1996, Scoopz opened its first outlet at Parkway Parade and has been serving up the best of local ice cream flavors ever since. We pride ourselves to be Singapore's first home grown ice cream seller and we are also the first store in the country to offer Durian – a local signature tropical fruit that locals and tourists enjoy – flavored ice cream.
Scoopz is the brainchild of Mr Alex Chua. The idea of establishing the brand first came to Alex's mind when he observed that parents around him were having hard time convincing their children to consume fruits. Believing in the cause of promoting the health movement in Singapore, Alex decided that he could start a business that would encourage the youths to consume more fruits – a win-win situation since he could also pursue his passion of being an entrepreneur while helping to promote the overall well-being of the society. From his observation and after gathering inputs from some of his close acquaintances, Alex developed the idea of setting up an ice cream shop that focuses on introducing fruit-flavored ice cream products that are refreshing, yet healthy to the human bodies. Since then, Alex has been conducting extensive research to consistently introduce new products that will add value to the consumers' experience. Every scoop of ice cream produced by the brand is crafted with skill, passion and dedication.
Over the decade, the brand has captured the hearts of many customers with its unique ice cream texture and has even caught media attention with features on collaterals such as Makansutra, 8 Days and The New Paper, to name a few. Our durian flavored ice cream was also named the top ice cream among 20 other durian ice creams that were reviewed by Lianhe Zaobao from prominent ice cream shops island-wide. What sets us apart from the other established brands is the passion that we put into making every scoop of Scoopz ice cream.
Our dedicated staff are highly trained to produce superior ice cream in terms of taste and texture. We are confident in offering a unique ice cream texture, different from the many ice cream brands in the market. To keep up with the latest trends, Scoopz continues to innovate and experiment with new flavors, resulting in refreshing creations such as Lavender and Earl Grey.
Our Beliefs
– We use traditional and unprocessed method that does not use any forms of machineries during the production process.
– Scoopz is all about providing the best brand experience.
– No preservatives in our products.
– It is our belief that no machines can replace the quality of ice cream hand-produced.
– We use seasonal fruits and ingredients of the finest quality to cater specifically for consumers who might not have the habit of consuming fruits and vegetables.
– We take pride in the fact that we produce our ice cream from the scratch – from peeling, chopping, grinding, and blending to baking of the actual product with our hands.
– We assure you that our products are of premium quality and priced affordably so that our fans will get to enjoy our ice-cream as and when they want to.
– Our staff embody the value of "having the passion to share and create".
– Every day is a learning process for us and we constantly seek for greater improvements.
Differences between Handcrafted VS Machine Processed Ice Cream
– Handcrafted ice cream have lesser air content, as such the ice cream will be creamier as compared to those machine produced.
– With lesser air content, there will be more ice cream.
– Handcrafted ice cream products take longer to melt. Hence, you will have longer time to appreciate the premium taste of our ice cream!
– Machine processed ice cream products melt in a second. Moreover, ice cream products processed by machines have higher air content and you are actually paying more for lesser ice cream!
– Handcrafted ice cream have lesser air content and therefore prevents you from experiencing stomach bloating after consumption.
At Scoopz, we pride ourselves for our home-made ice cream products. Ice cream lovers across Singapore travel to our stores to indulge themselves in our renowned ice cream products. The following products are some of our signature ice cream products:
Fruity Scoopz
• Durian
• Cempedak
• Avocado
• Peach
• Raspberry
• Apple
• Strawberry
• Mango
• Passion fruit
• Grapes
• Banana
• Watermelon
• Lemon
• Honey Persimmons
• Atap Chee
• Black Sesame
• Coconut
• Pineapple
• Honey Dew
• Soursop
• Guava
• Papaya
• Mango Sherbet
• Lychee Sherbet
Beverage
• Green Tea
• Earl Grey Tea
• Lavender Milk Tea
• Thai Milk Tea
• Mocha
• Irish Coffee
• Espresso
Classic
• Choc Mint
• Chocolate
• Chocolate Ganache
• Cookies & Cream
• Horlicks
• Milo
• Peanut Butter
• Vanilla
• Honey Combs
• Sea Salt Caramel
• Hazel Nuts
• Pistachio
• Strawberry Cheesecake
• Maple Walnut

Apart from ice cream, we are also well known for our pastries. These delicious and sweet pastries are guaranteed to satisfy your cravings and make your day a better one. Some of our well known pastries are as follows:
We also provide birthday cakes for purchase.You can be sure that our cakes are produced at the highest quality and will not disappoint! Wait no more, get our birthday cake and enjoy the most memorable birthday celebration.

Party Planning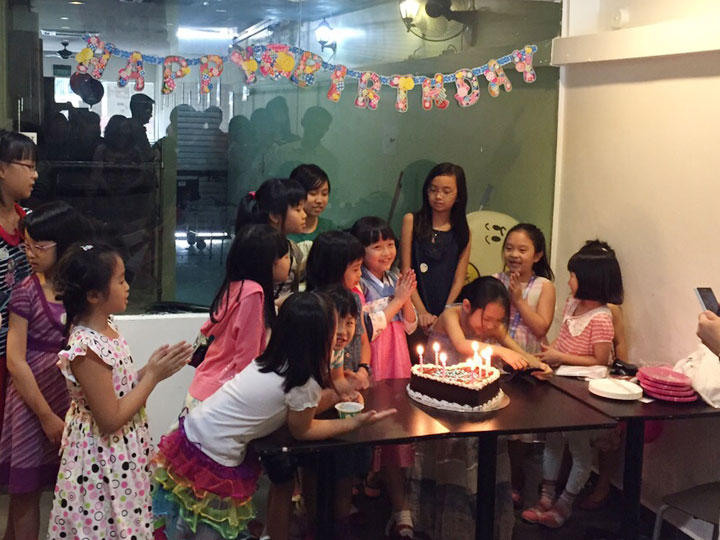 Need help with birthday party planning? At Scoopz, we offer a dedicated and experienced team that can help in your planning. Contact us at
906 88178 / 962 84892.
Events ordering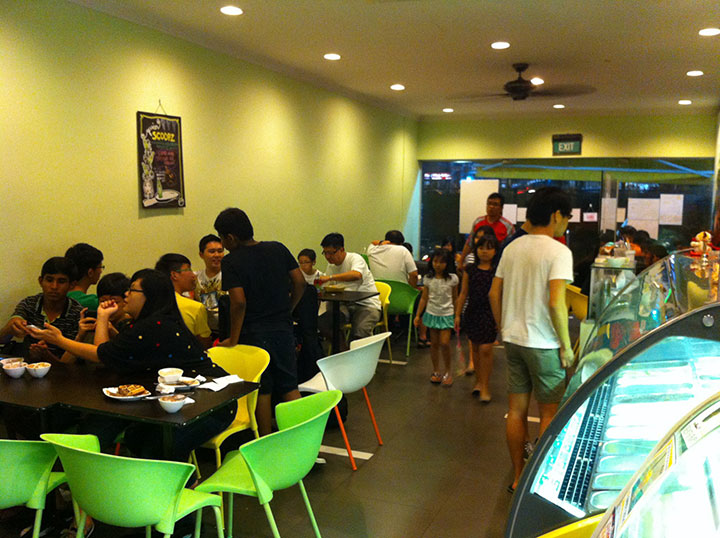 We provide catering services for your events. You can be sure that the food prepared are of the finest quality and will definitely satisfy your taste buds. Contact us at
906 88178 / 962 84892.
Ice Cream Workshops
Looking for something different? We offer enrichment workshops through ice cream making with our experienced staff, we are confident that you will have an enjoyable time in our workshops. Contact us at
906 88178 / 962 84892.
Corporate Advertising
Looking for a place to advertise your brands? We also offer corporate advertising services where you can market your brand on our event collaterals. Contact us at
906 88178 / 962 84892.